Company Profile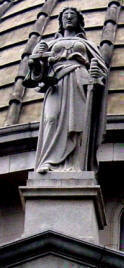 Massie & Clement Solicitors are a well-established firm of solicitors in Hong Kong. The firm's lawyers include British and Chinese solicitors. Our principal partners, John Massie and Richard Clement, have a wealth of knowledge and practical skills and over 35 years' collective experience practising law in Hong Kong and have represented clients before all courts in Hong Kong, including the Magistrates Court, the District Court, the High Court, the Court of Appeal, the Court of Final Appeal, as well as licensing authorities and Government departments.
Massie & Clement have represented a wide range of private and corporate clients, including major financial institutions and insurance companies. The firm has an established reputation for providing the highest standard of professional services and cost effective legal advice and assistance to their clients.
The firm has experienced litigation support staff providing an invaluable service to clients. This is particularly important in Hong Kong with its multi-national community. Apart from English and Cantonese, the support staff speak Putonghua, Nepalese, Hindi, Urdu and Punjabi.